Game Access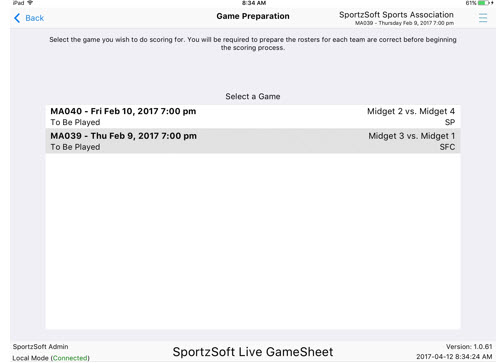 Coaches and managers login to the system and can only access the games that their team is playing.
Game Rosters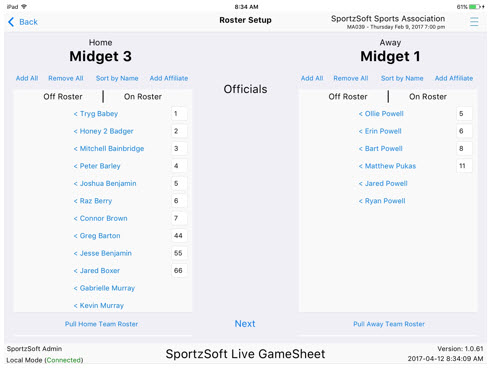 Game rosters are updated from team rosters and specify exactly which players are playing in the game.
Game Stat Entry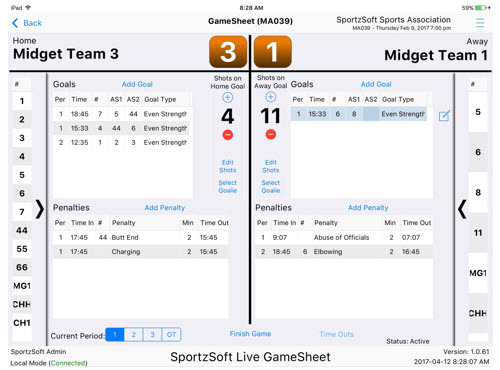 As the game is being played, goals, assists, penalties and shots on net are recorded quickly and easily.
Game Stats - Penalties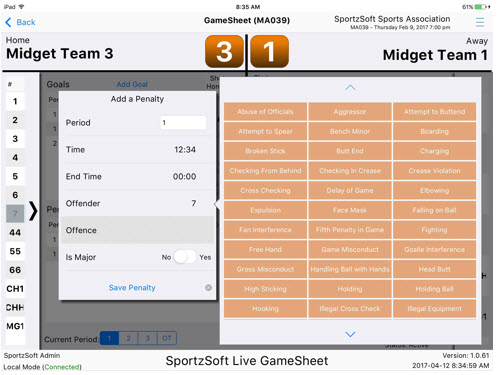 Panels pop out to provide quick selection of players for goals and penalties, or a list of penalties.